Looking for useful extra space? We create and build ideal conservatories that compliment your home.
A well-built conservatory gives you additional room in your home that is both versatile and practical. Even if the area available is small we design our conservatories to maximise the space potential.
There are many reasons one might want to have a that little bit of extra living space. Conservatories can be put to many uses: from a relaxing, quiet room to a dining area, or even a bright, comfortable kitchen, we build them for year-round use, adding value and desirability to your home.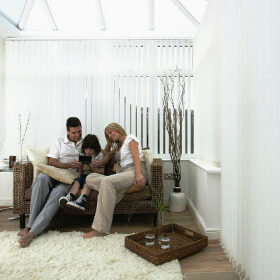 Once you choose your design, Ennis Aluminium & PVC will fabricate and deliver the finished product, installing it from the foundations up, to your complete satisfaction. We always aim for as little disturbance as possible to you and your neighbours.
During the initial period, our team of builders prepare the base and build the supporting walls and floor. The final stage of assembling and glazing your bespoke conservatory leaves you with a professionally built enhancement to your home and the extra space you always desired.
Crave a conservatory that suits your home?